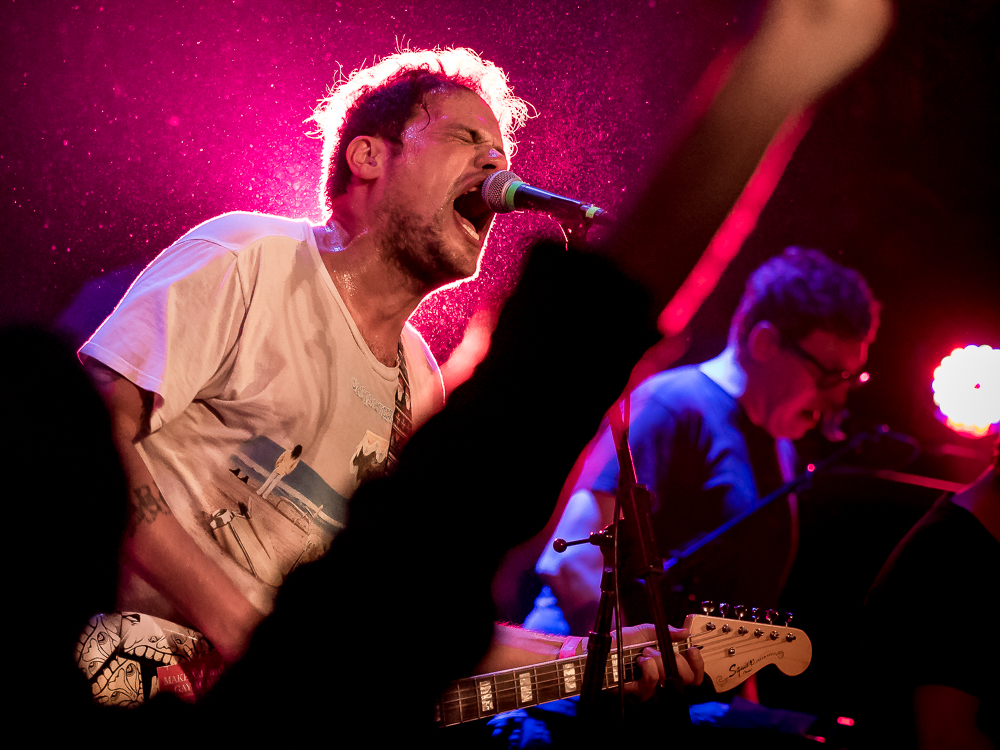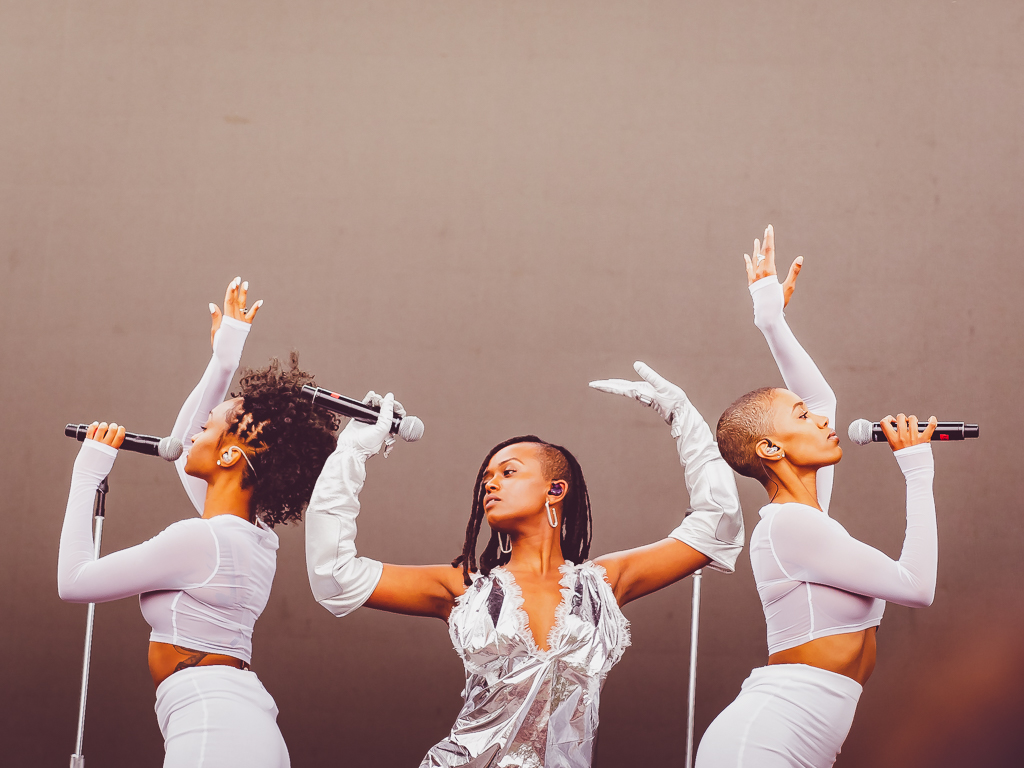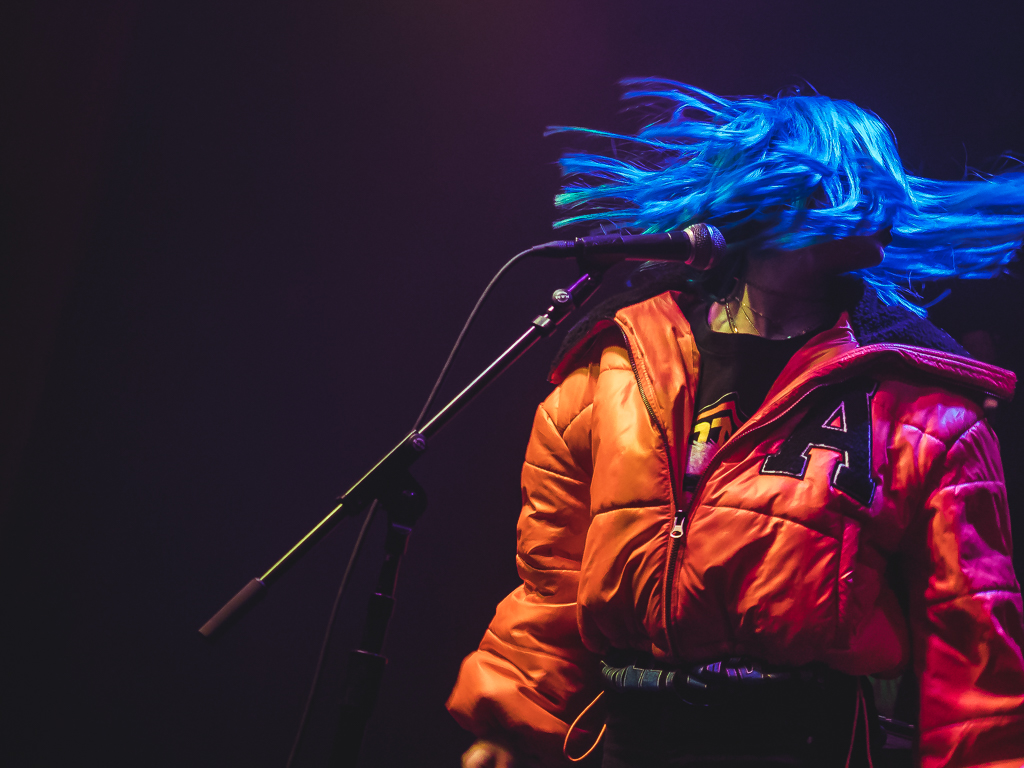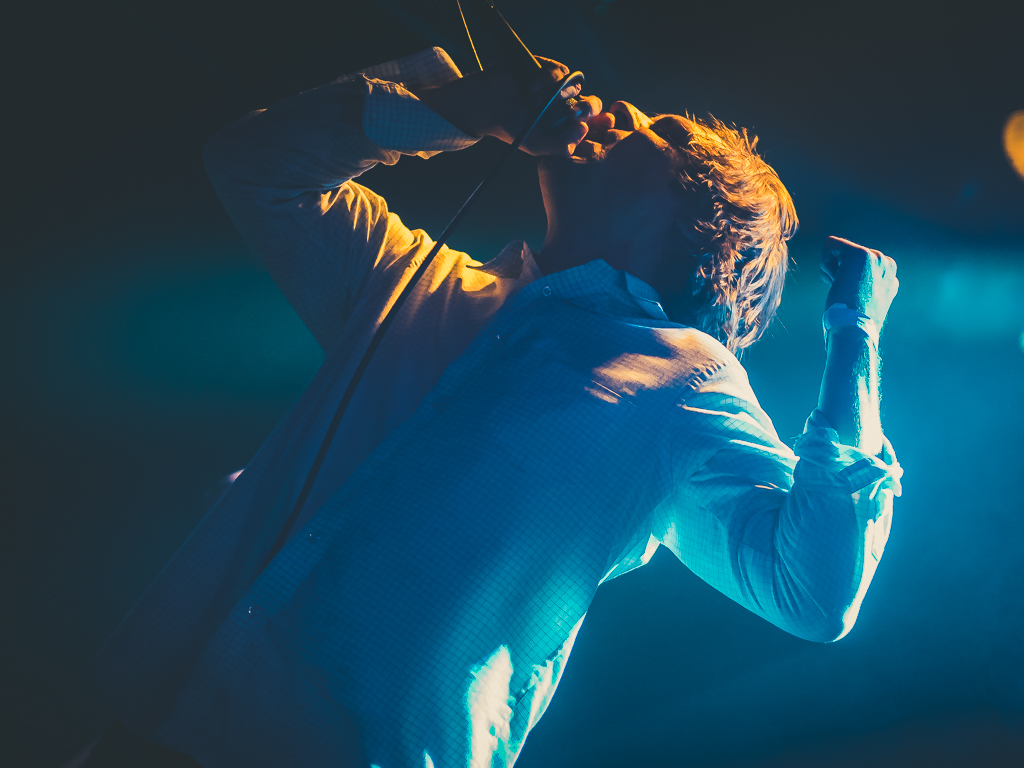 How do I encapsulate twelve months of shownanigans? It's been an incredible year in music and photography. More shows, more festivals, more GBs on the hard drive, but recapping what I did yesterday is an impossible chore, let alone what has happened in the past year.
Do I give into to the almighty algorithm and the metrics to determine my "best" work? A nicely packaged grid of my most liked, most viewed and most commented snaps? Can I trust those nerds in Menlo Park? Nah, I'm not ready to give into the robots just yet.
Instead l broke it down to the basics.
The Pics
First three songs, no flash. The industry standard. That's all but so much nonsense runs through my noggin during that span; what's the shutter speed, the right ISO…lenses…camera angle…where's my GD prism…FUCK, I missed the jump shot. Yet, the calms kick in and everything slows down and it is just about feeling the music and finding the shots. The Show Gods were kind and I was lucky enough to steal some wonderful moments in venues big and small.
Looking beyond just the physical spaces, the vibes, the crowds and even my headspace at particular shows have made for some unforgettable experiences this year.
Nothing compares to battling an ocean of twee-llenials to catch Billie Eilish at Governor's Ball and bopping in unison to that hype-affirming set in New York City.
Or feeling the childlike glee and anticipation waiting in line for Carly Rae Jepsen's way sold out night show at Outside Lands back in August.
And I'll certainly never forget the lovely and intimate Phoebe Bridgers set at the Great American Music Hall. For once, all the chatty SF hipsters just STFU and listened. No doubt many "single tears down the cheek" were shed that night.
The Performances
Janelle Monáe, Mitski. St. Vincent, Christine and The Queens. These four performers stopped me dead in my tracks through their sheer show(wo)manship. When, in the future, we're able to actually rewind our memories Black Mirror style these four performances will be the thumbnail preview for my 2018.
Janelle Monáe at Outside Lands
I'm not surprised to see Ms. Monáe top many photographers best of the year list. Her Sunday afternoon set at Outside Lands was a game changer for me and the Dirty Computer show she delivered was a masterclass in show stopping musicanship. If the permanent grin on my face afterwards was any indication, I had just witnessed a superstar on the rise and a GOAT in the making.
St. Vincent - Austin city limits Night Show
Hands down my best photos came out of St. Vincent's San Francisco show early in January. I'm still a bit amazed with what I got and forever swooning at the moment Annie and I shared.
But it wouldn't be until later in October that St. Vincent would cemented her Best Set status with her ACL night show performance in Austin. As much as I love St. Vincent, her SF set was hampered by the distant, disconnected performance art of MASSEDUCTION's visual presentation. "Sometimes we just want to see Annie Clark shred like we know she can", a friend would say. Well on that night in Texas she delivered on all her Rock Goddess promise.
Mitski - The Warfield, San Francisco
I had seen Mitski in 2017 as she was making the rounds for Puberty 2. That show was, photographically speaking, pretty much standard fare and fine. So I was not fully prepared for her next go around the Bay Area which saw a next-level leap in artistry for the acclaimed singer-songwriter. For the Be The Cowboy tour, Mitski boldly cribbed the best parts out of the the St. Vincent playbook and paired visual and musical theatrics, intimacy and emotion for an engaging and powerful show.
Christine and the Queens - The Fox Theater, Oakland, CA
Of course, I can't mention stage theatricality and emotion without bringing up Christine and the Queens. Héloïse Letissier and her sexy street gang of dancers came through Oakland and straight up floored me with their latest production. With full scene changes and all out dance numbers on top of the french performer's slick and groovy performance. It was straight up beautiful and magical.
A Special bonus
Special shoutout to Shame, out of the UK. These dudes came out strong and blazed through both of the festival sets that I saw from them this year. I had only an inkling of the bands buzz when I walked into the photo pit at Music Taste Good in Long Beach but I managed to crawl my way out and become an even bigger fan of their raucous, boisterous personas and performance.
Fave Discoveries of 2018
Rainbow Kitten Surprise
Hayley Kiyoko
John Maus
Cut Worms
Charlotte Day Wilson
Fave Albums of 2018
Kimbra - Primal Heart
Blood Orange - Negro Swan
Empress Of - Us
Caroline Rose - Loner
Peach Pit - Being So Normal
Noname - Room 25
10 Fave Sets of 2018
Janelle Monae @ Outsidelands
St. Vincent @ ACL Night Show
Mitski @ The Warfield
Shame at Music Tastes Good
Carley Rae Jepsen @ OSL Night Show
Rina Sawayama @ Rickshaw Stop
Jeff Rosenstock @ Noise Pop
Japanese Breakfast @ ACL
Maggie Rogers @ The Fillmore
Phoebe Bridgers @ GAMH
Well, I guess that's that. Fist bumps to all the cool kids I got to hang with in the pit and against the barrier, the folks at all the publications I worked with, and all most importantly to the artists and performers for sharing their art.
2018. I appreciate you, but I see ya, 2019. Let's go.